ETHICS INITIATIVE
An initiative to deliver principle-based ethics education
Collegiate Program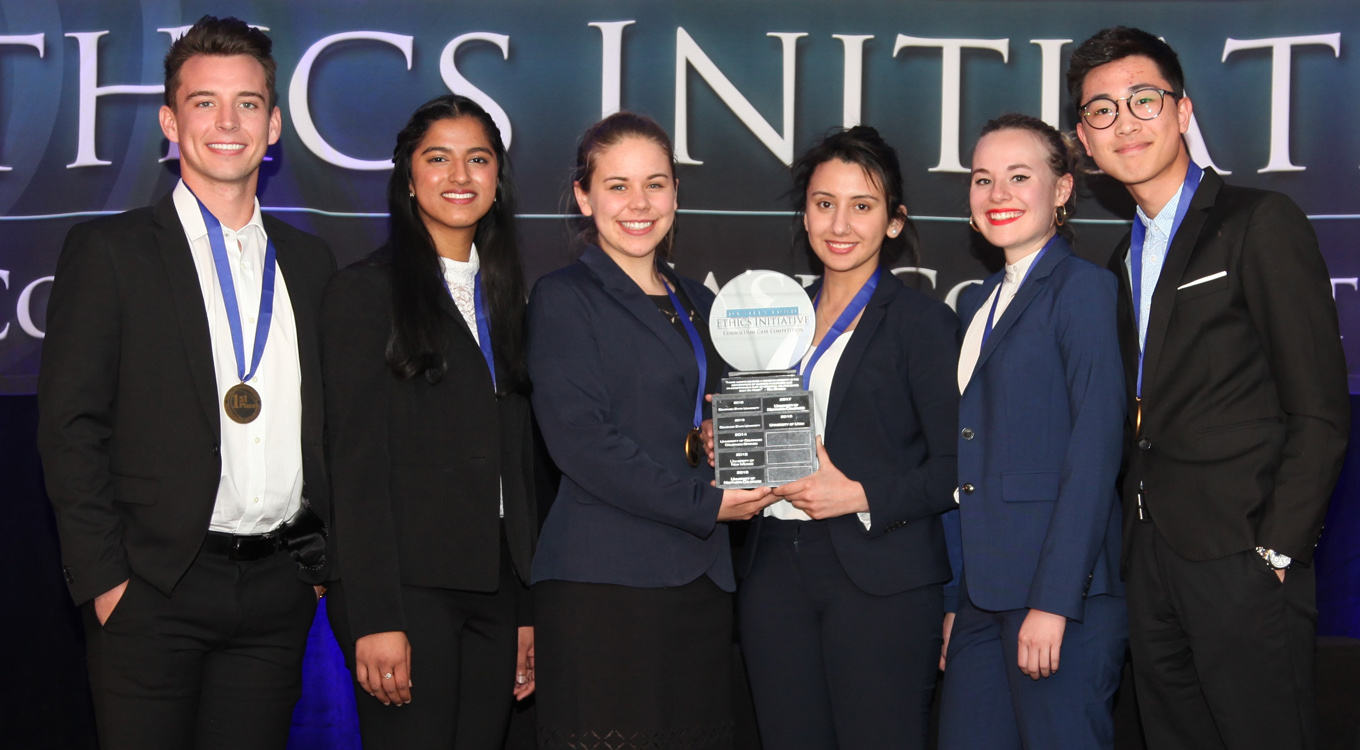 Purpose and Format
Launched in 2012, the Case Competition exposes students to a thought provoking business ethics case similar to a situation that they might face in their professional careers. This competition will help build on the solid principle-based ethical framework central to decision-making in a complex business environment. Ethics demonstrated in the competition will need to convey that principles are a constant foundation — not relative to a specific situation — and that doing what's right should prevail over self-interest, even when the two appear to conflict.

Student teams collaboratively analyze, present, and respond to questions posed by a panel of judges. Students compete with teams from other Collegiate Program business schools. The experience challenges students' ethical reasoning, provides a significant networking opportunity, and in the end, raises students' awareness.
Goals
Expose participating students to real-world experiences that prepare them to better address ethical challenges in the business environment.
Demonstrate that students understand the impact of ethics in business.
Challenge students to apply skills and creativity in a competition environment.
Provide an opportunity for students to demonstrate knowledge of a principle-based ethical framework by presenting to a panel of judges.
Build relationships through the shared experience of developing ethical decision-making skills.
Participants
One undergraduate team and one graduate team from each Collegiate Program business school is invited to compete. All student team members must be enrolled at the school they represent. Up to two faculty advisors may attend to support each team. Select students of the University of Colorado Law School serve as legal advisors to each competing team.