DANIELS FUND
Honoring Bill Daniels' direction to make life better for the people
and communities of Colorado, New Mexico, Utah, and Wyoming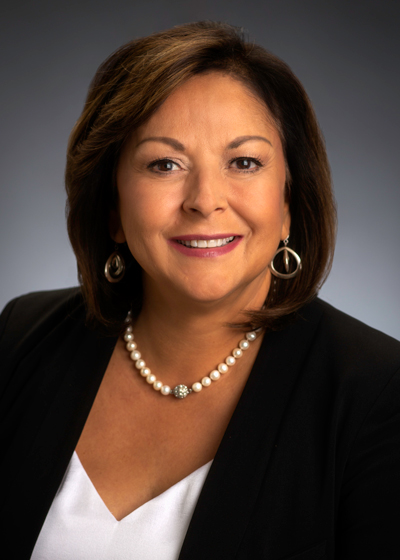 Governor Susana Martinez
Former Governor of New Mexico
Susana Martinez is the former governor of the state of New Mexico. Susana was elected governor in 2010 and re-elected by a wide margin to serve a second term in 2014. She became New Mexico's first female governor and the first Hispanic female governor in the history of the United States. As governor, she prioritized keeping New Mexico's communities safe, ensuring all students receive a high-quality education, and diversifying and growing the state's economy.

Prior to being elected governor, Martinez was a prosecutor for 25 years along New Mexico's southern border and served as Doña Ana County's elected district attorney for over half that time.

She earned a bachelor's degree from the University of Texas at El Paso and a law degree from the University of Oklahoma School of Law, where she was inducted into the school's Hall of Fame. Governor Martinez has been named to Time Magazine's Top 100 Most Influential People in the World.

Governor Martinez currently serves as a Board Member for the Foundation for Excellence in Education (ExcelinEd), and also serves as an Advisory Board Member for the HuntKean Leadership Fellows program of the Hunt Institute and the Global War on Terrorism Memorial Foundation.