Grants
Investing in outstanding nonprofit organizations in Colorado, New Mexico, Utah, and Wyoming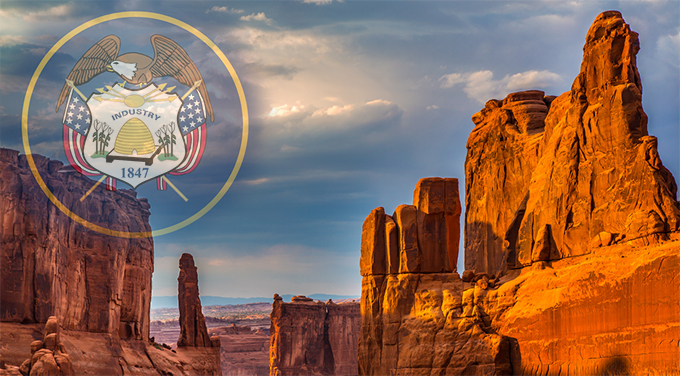 The Daniels Fund has specific objectives for each of our funding and geographic areas. In Utah, while we are open to considering grant requests in all eight funding areas, our grantmaking approach emphasizes the following "Big Bet" priorities:
K-12 Education — The Daniels Fund is committed to adding 25,000 "choice seats" (charter, private, virtual, homeschool, micro-school, and more) across Utah by 2030. Armed with the belief that a great education isn't one-size-fits-all, we will give more families opportunities to choose schools that best fit their needs.

Specifically, Daniels Fund supports school replications and expansions, school start-ups, portable vouchers, and tuition assistance for students, giving families in our region more options for a quality education.

Note that Daniels Fund typically does not support capital campaigns to support the construction of schools.


Civics Education — The Daniels Fund is making a big bet on civics education, engaging young people through a National Civics Bee in all 50 states and launching civics education initiatives to reach at least 1 million young people by 2030. In these divided times, the Daniels Fund seeks to educate young people about the responsibilities and opportunities that come with being a citizen.

Specifically, Daniels Fund supports organizations which help youth increase respectful civil discourse, understand how to engage in political processes, and have a greater appreciation for our democratic systems.


Youth Sports — The Daniels Fund is committed to increasing participation in youth sports, particularly for youth unable to access quality sports for financial reasons. We hope to increase the number of young people participating in sports by 1 million across our four-state region by 2030.

Specifically, Daniels Fund supports youth sports organizations which provide quality organization sports to youth, up to 18 years old. One-time funding may be considered to launch sports programs at charter and private schools or traditional public schools in rural areas.

Note that Daniels Fund does not support traditional public school sports programs in urban and suburban areas of Utah.
To achieve our goals and maximize our impact, we work closely with a limited number of highly effective nonprofit organizations with a demonstrated ability to achieve measurable results.

Our streamlined grant application process allows us to be more focused while continuing our commitment to being open and responsive.

How to apply for a grant in Utah:
---
Step 1:
If your organization has not previously received a Daniels Fund grant, please review our Eligibility & Guidelines information here.
---
Step 2:
If you believe your request is a solid fit with our eligibility criteria and guidelines, click the button below to fill out an inquiry form on our Grants Portal.
---
Step 3:
After you submit your inquiry form, you will receive an email confirmation. Your inquiry will be reviewed by a member of our Grants Program staff, who may reach out for additional information.
---
Step 4:
Following our review of your inquiry, we will contact you to let you know whether or not you should proceed and submit a grant application.
If you have an active Daniels Fund grant, or have received a grant within the past two years, please contact your Grants Program Officer directly.
By clicking the link above, you will leave the Daniels Fund website.