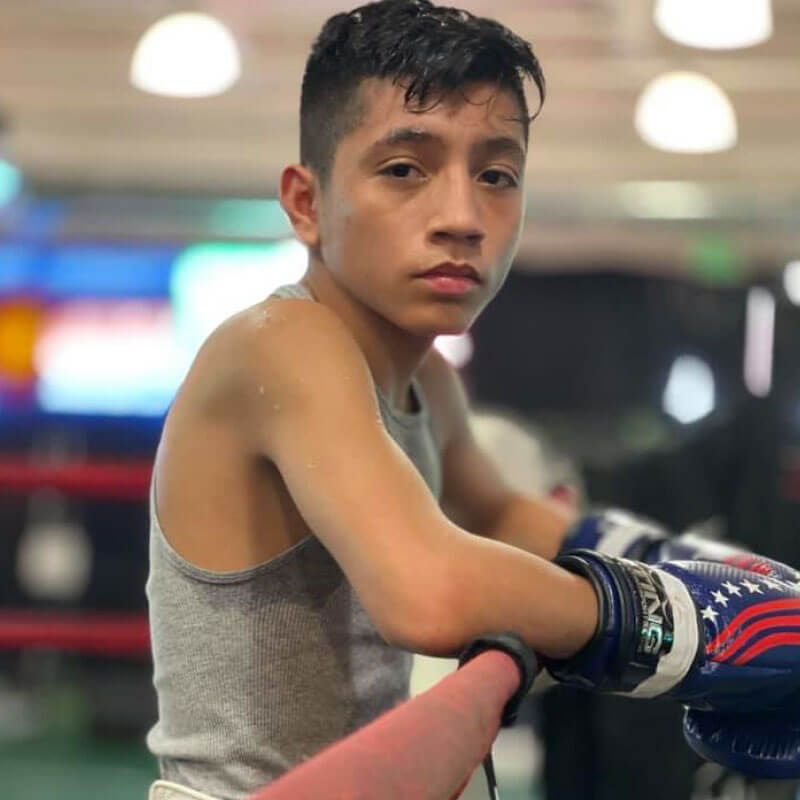 Athletics & Beyond
Lives Changing at Athletics & Beyond
As a 14-year-old Golden Gloves Champion, Jorge Lievana's future in the sport was bright, but challenged by a lack of training equipment and space. Athletics & Beyond changed that.
Jorge Lievana's passion is boxing, and he dreams of one day becoming an Olympian. Though already wildly successful at the age of 14 – Jorge is a State Golden Gloves Champion, Regional Silver Gloves Champion, and two-time State Silver Gloves Champion – he lacked a professional training ground. Instead of a gym, you could find him training in his garage or kitchen. With the support of Daniels Fund grantee Athletics & Beyond, Jorge now has access to a gym as well as financial assistance for flights, tournament fees, hotels, rental cars, and food when tournaments and competitions are out-of-state.
For the Daniels Fund and organizations like Athletics & Beyond, athletics is about more than the sport itself. It's about life lessons and character building – discipline, teamwork, fairness, and commitment. Bill Daniels was also a Golden Gloves Champion and, like Jorge, credited sports with changing his life. Our work with nonprofit partners and youth sports organizations helps ensure that youth experience the benefits of sports program participation, and elite amateur athletes can experience competition on the national and international stage.